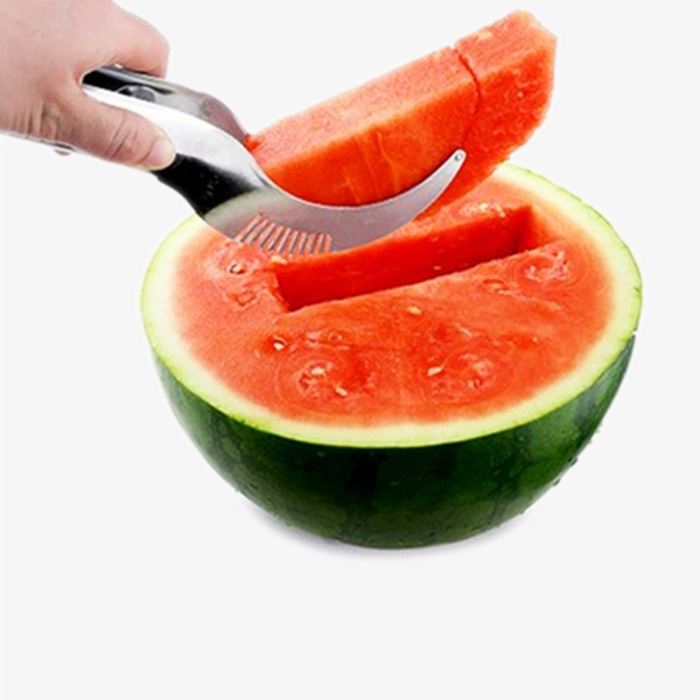 Watermelon Slicer – Making It Easy And Smooth For You!
Original price
$9.99
-
Original price
$9.99
Ever felt lazy to cut an entire watermelon! Isn't it a big task to cut it into pieces? Here's something for you. A watermelon slicer and server is the innovative tool to slice and serve the watermelon cleanly and quickly. The slicer is made up of stainless steel, which is easily washable. It takes a lot of effort to cut the watermelon and then cut it into slices. So, this product will allow making a scoop of the watermelon. Watermelon slicer is a handy little utensil. It has sharp edges, so you need to keep it away from the children.
Isn't it an excellent tool for summers? Grab it before the end of the summer. The product is washable, so whenever you think it is getting dirty, you can wash it with the water.
Features:
Slice watermelon and scoop it out to serve

Sharp edges make cutting smooth

It has a grip similar to forceps to pick the sliced piece

Easy to use, convenient and portable tool

It is easy to wash and clean as the slicer is dishwasher safe
Specifications:
Material: Stainless Steel

Product Dimensions: 8.9 x 1.2 x 1 inches/22.6 x 2.6 x 3 cm