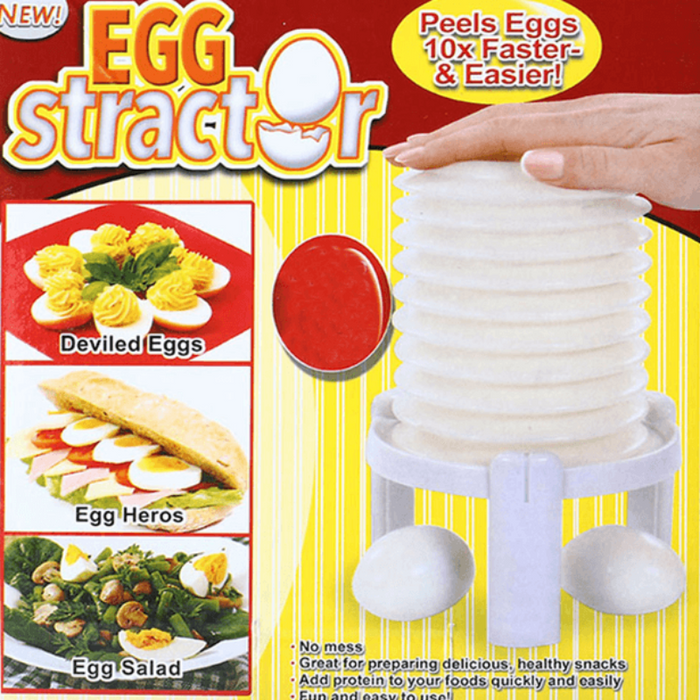 Magic Eggstractor – Make Eggs Easily!
Original price
$15.99
-
Original price
$15.99
This magical extractor will help you to make your task of making eggs easier and better. It will save time as well as your energy. Make your eggs dishes easily by using this Eggstractor. You need to put the egg in the middle of the machine and press down the peeling billow forcefully. Keep one thing in mind that you press it down carefully.
Eggstractor Instructions
Firstly, put the eggs in the "eggstractor" but keep one thing in mind that there shouldn't be extra space between the eggs and the hole.

Secondly, press down the cover peeling billow. Make sure you do this continuously with proper speed.

After waiting for some time, you will witness that the eggs will pop out through the hole. You will notice that the significant eggshell will peel from the substantial part of the egg.

At last, peel the remaining portion of the eggshell from the egg.

Now the eggs are ready to eat.
Features:
Make eggs easily and like a professional

Removes egg shells without any spillage

No mess is involved as the eggshell is effectively removed

The device works using air pressure