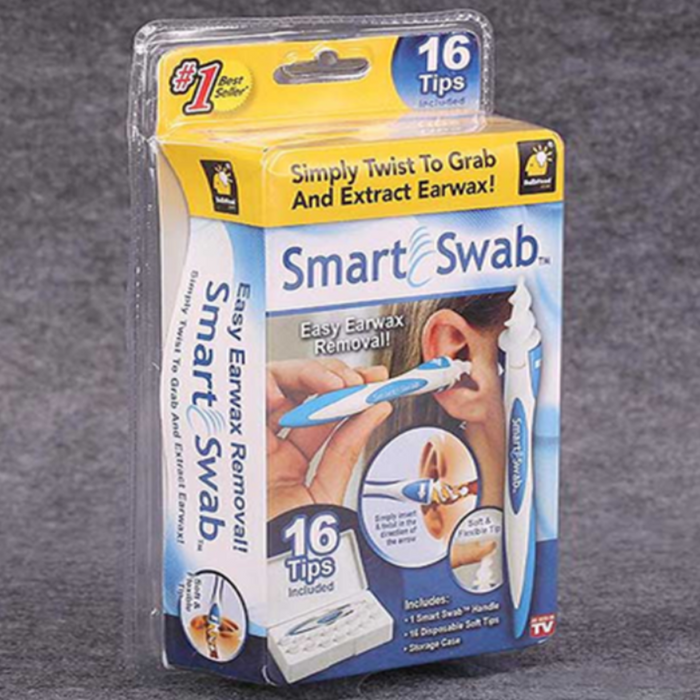 Smart Swab Earwax Remover
Original price
$18.99
-
Original price
$18.99
Hurry, before it is gone! 
Delivered between 14-21 business days
100% Money Back Guarantee
Description:
Smart Swab is the new and innovative ear swab and the best way to clean your ears comfortably and safely. Simply place As Seen On TV Smart Swab, the soft, spiral ear cleaner, in your ear, and twist for fast, easy earwax removal. Too much wax can create discomfort or cause infections, and cotton swabs aren't made to go into your ear and could cause injury! The secret to Smart Swab is the soft, spiral, grooved head that's designed to go the perfect distance into the ear without causing damage. Then with a simple twist, latches on to wax and safely extracts it! And with our disposable, touch-free tips, it's never been easier to clean your ear quickly and comfortably!
3 Great Reasons To Buy From Us:
    
Unhappy With Your Product? We'll Take It Back!
We stand by our high-quality products and your satisfaction is 100% guaranteed.
We stand behind our products. The satisfaction of our customers is very important to us. If you are not completely satisfied with your purchase, send the product back and we will provide you with a full refund or exchange within 30 days of initial purchase.