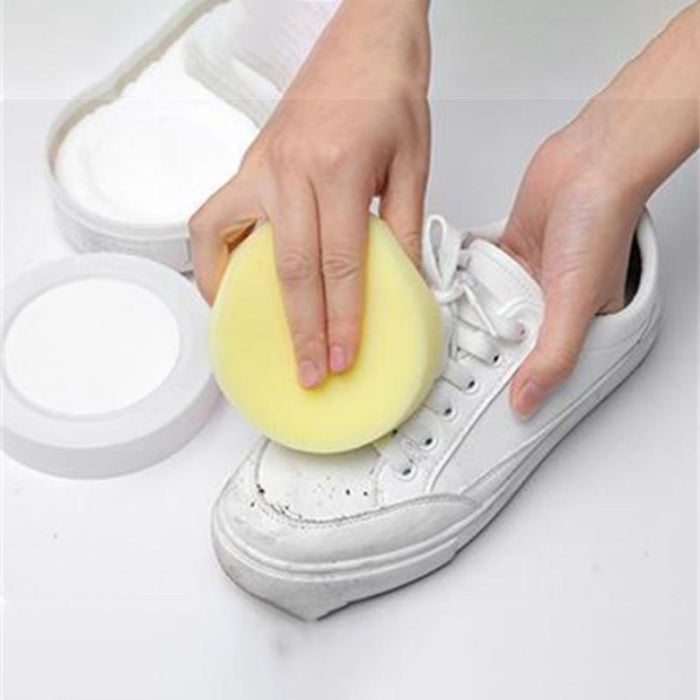 Shoes Multifunctional Cleaning Cream
Original price
$14.99
-
Original price
$14.99
Say goodbye to stubborn stains and make your shoes look brand new again with our Shoes Multifunctional Cleaning Cream. This effective solution penetrates deep into the shoe's upper, ensuring thorough cleaning and a brightened appearance. Turn your "black" shoes into "white" shoes in just minutes!
Specifications:
Product Weight: 200g
Ingredients: Vegetable saponin, Coconut oil, Antistatic agent, Plant extract.
Product Functions: Decontamination maintenance, Deep nourishing, Preventing oxidation.
Give your shoes the care they deserve with our Anhydrous Cleaning Cream. With its effective cleaning and gentle formula, your shoes will look and feel as good as new. Don't toss away your worn shoes; breathe new life into them and enjoy a fresh, clean look.
Key Features:
Effective Decontamination: Our cleaning cream offers both decontamination and brightening effects. After cleaning, it forms an isolation film on the upper, preventing dust and stains from reappearing. Say goodbye to tough shoe stains without the need for water washing.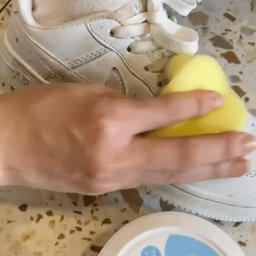 Gentle Formula: Unlike traditional shoe brushing methods that can harm your shoes and hands, our gentle formula is designed to be tough on stains while gentle on your shoes. It effectively dissolves dirt and adds penetrants to reach deep into the upper, revitalizing your shoes.
Easy to Use: Using the included sponge, simply apply the stain remover directly to the shoes. Gently use back-and-forth motions to remove stains caused by dirt, grass, and unsightly marks. It's suitable for various shoe types, including small white shoes, travel shoes, leather shoes, sports shoes, canvas shoes, leather bags, car interiors, and more.
Gentle, Safe, and Durable: Traditional shoe brushing methods can lead to damage like peeling, degumming, and pilling. Our product is formulated to be gentle, ensuring it won't harm your shoes or your hands. Witness the transformation from "black" to "white" shoes in under a minute.