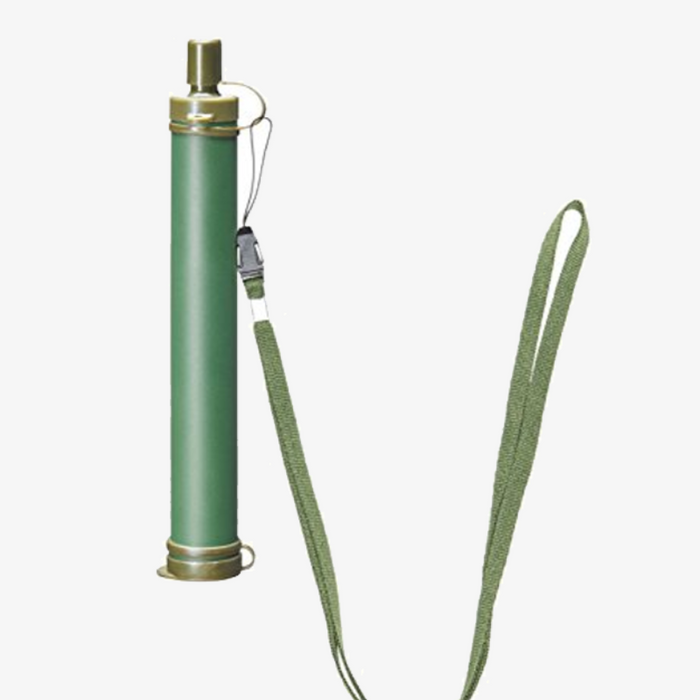 Portable Water Purifier Filter Straw Pen
Original price
$26.99
-
Original price
$26.99
In-Stock and Ships within 24-hours 
Fast Delivery - Within 2-4 business days
96% reviewers recommend this product
100% Money Back Guarantee
Description:
This Portable Water Filter Straw is ideal for travel and backpacking! Pack this powerful filter into your backpack or attach it to a water bottle to drink clean water wherever you go. Weighing only 2oz, it hardly adds to your load during long backcountry treks, and it can be used to filter up to 264 gallons of water. The LifeStraw also doesnt require additional chemicals or batteries, and it has no moving parts to worry about while youre in the wild.
Highlights:
•Filters Most Harmful Contaminants
•Removes debris and particles for a clear drink, filtering down to 0.2 microns
•Made of durable, BPA-free plastic
•Comes with lanyard and a cap for the mouth piece and end piece
•Easy to Use
•Comes in 2 colors: Green (TI-FPWPS-GRE) Blue (TI-FPWPS-BLU)
How to use:
Place one end of the Straw in unfiltered water and suck the resulting clean water up through the top just like you would on a normal straw. The high flow rate lets you drink directly from any water source without waiting for chemicals to take effect or exhausting yourself pumping.
3 Great Reasons To Buy From Us:
Unhappy With Your Product? We'll Take It Back!
We stand by our high-quality products and your satisfaction is 100% guaranteed.