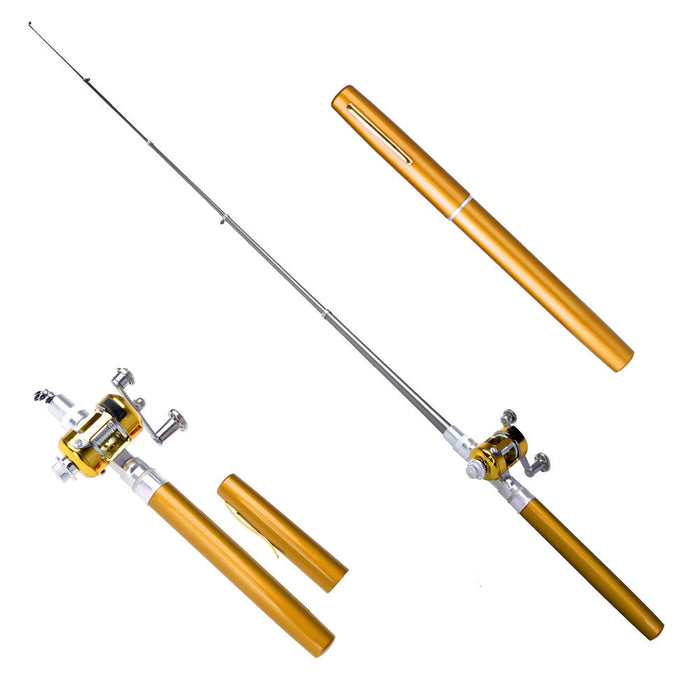 Pocket Size Fishing Rod
Original price
$19.99
-
Original price
$19.99
Designed with professional anglers in mind, the World's Smallest Fishing Rod packs exceptional features into a compact and portable design, making it a must-have for any fishing enthusiast.
Specifications:
Material: Aluminum Alloy
Color Options: White, Black, Blue, Yellow, Red
Closed Length: 21cm
Extended Length: 97cm
Mini Baitcasting Reel Material: Plastic
Mini Baitcasting Reel Size: 5.5cm x 7cm x 3cm
Package Contents:
1 * Fishing Rod
1 * Mini Baitcasting Reel
Key Features:
1. Metal Ceramic Conductor Rings: The fishing rod is equipped with metal ceramic conductor rings that provide superior stress distribution. These rings ensure that your line stays taut and your fishing experience remains smooth.
2. Interchangeable Handles: The rod features interchangeable handles that can be used on both the left and right sides, enhancing your comfort and convenience while fishing.
3. Practical & Effective: This tiny rod is surprisingly effective at catching various types of fish. It's perfect for kayaking trips, where a full-sized fishing pole would be impractical. With this compact rod and reel, you can catch as many fish as you like without the hassle of bulky gear.
4. Lightweight, Durable, and Convenient: The rod can be paired with standard fishing reels, making it versatile for various fishing situations. Its high-intensity aluminum alloy shell ensures durability without adding unnecessary weight. The pocket-sized design makes it incredibly portable and easy to carry and store.
5. Exquisite Appearance: The fishing rod features an exquisite paint design with vibrant colors that won't fade over time. It's an ideal gift for fishing enthusiasts, whether they are your husband or father.