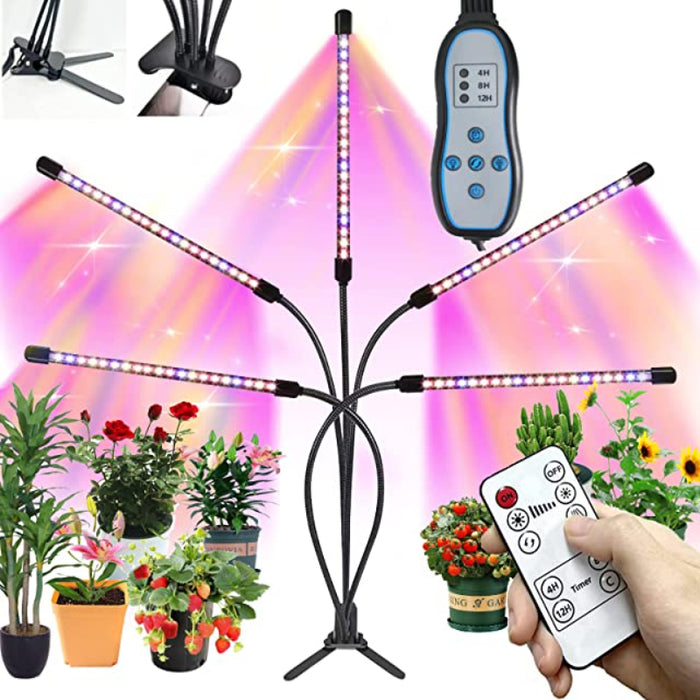 Plant Light For Indoor Plants
Original price
$49.99
-
Original price
$65.99
This Plant Light For Indoor Plants is a perfect solution for providing the optimal light spectrum for your indoor plants. With a full spectrum of light, your plants will get the right amount of light needed to grow lush, green, and healthy. With its adjustable angle and height, you can easily adjust the light to fit any location or size. This LED light is energy efficient and has a long lifespan, making it a great value. The LED light is easy to install, and the adjustable height stand makes it easy to move the light around to different plants. With its sleek and modern design, this Plant Light For Indoor Plants will fit easily into any room and décor. Give your plants the light they need to thrive with this Plant Light For Indoor Plants.
Details:
Effective Red and Blue Blubs Together: The most typical spectrum of light is produced by 65 red LEDs plus 35 blue LEDs. This combination offers superior support for indoor plants' full growth cycle, from seedling through germination to flowering and maturity.
Smart Cycle Memory Feature: The Buteny grow light has a circular memory timer function with three settings (three hours, six hours, and twelve hours), giving you the freedom to select the ideal illumination period. It can be set to automatically turn on and off each day while maintaining power.
The five-head growing lamps include five switch modes and six dimmable options, allowing you to alter the right level of light in accordance with the various stages of the plant's growth to encourage healthy growth.