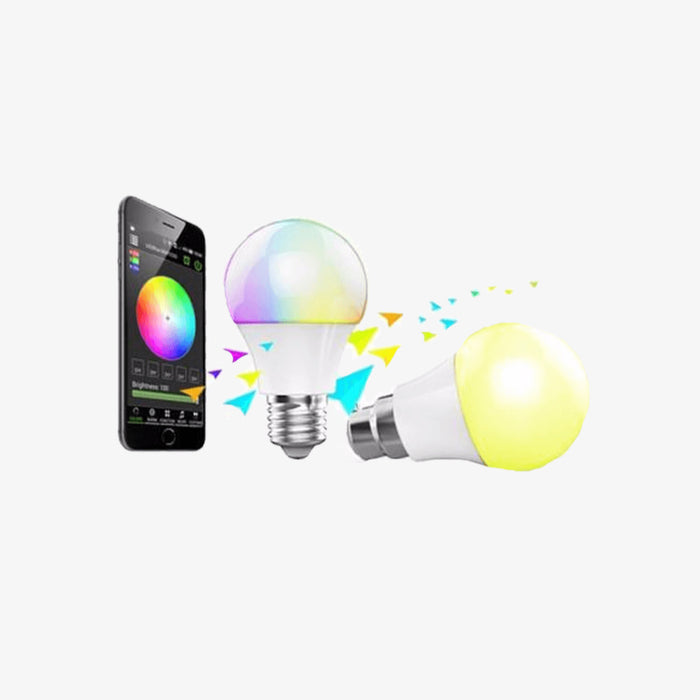 Bluetooth Bulb – Make Your Home Magical!
Original price
$16.99
-
Original price
$19.99
With new times comes up the freshest of the technology. This time, the innovation is in the field of electricity. Bluetooth enabled bulbs! Isn't that amazing? One can now easily switch on and off the bulbs as per your choice and in seconds. This Bluetooth enabled lamp can be operated with the help of an app on your Smartphone. Not just a Smartphone, but this is compatible with almost all kinds of devices like desktop, notebook computer, all-in-one PC, etc. 
Its usage does not need any technical expertise and can be used by anyone. The bulbs have to be screwed into the E27 or B 22 lamp-socket. And your bulb is good to go. It is more energy-saving than other dull bulbs. One can use it to decorate in bedrooms, cafes, restaurants, etc. With no prior knowledge, no technicality, one can easily make use of this innovative device. Book your innovative bulb today!
Features:
An LED bulb with the addition of Bluetooth technology

Works on Bluetooth version 4.0

The range is 20 meters for indoors and 40 meters for outdoor transmission

Appears the same as that of an ordinary light bulb, with the desired compact appearance

One can download the app by scanning the two-dimension code

It can automatically pair with your device
Specifications:
Size: E 26, B 22

Color: 16 million RGB LED 

Languages supported: Chinese, English, French, Spanish