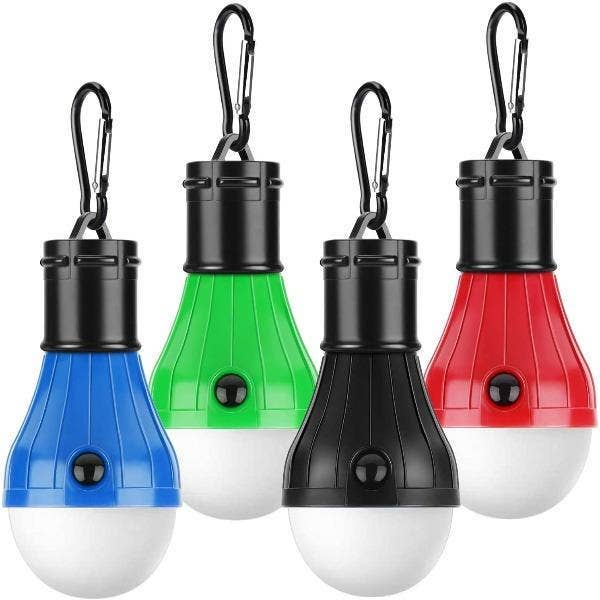 LED Tent Light - For Camping, Hiking, Emergency
Original price
$16.99
-
Original price
$16.99
This LED Tent Light is the perfect essential to bring to your camping and hiking trips.
It's built with high-quality water resistant materials so you can use it indoor and outdoor. It has a carabiner type hook so you can hang it on a tree, rope, wire, wall, etc.
Super lightweight so that it can be carried on all your adventures.
HIGH QUALITY MATERIALS: Green plastic ABS, environmental protection, water resistant ,shatter-proof. FOUR LIGHT MODES: Full bright, Half bright, SOS flashing, and Anti-violence.
SPECIFIC DESIGN: Hand-held or hanging, take the bulb indoor/outdoor. You can hook it up round you!
COMPACT: It's pocket-sized in a compact design so you can carry it anywhere! How To Use Tent LED Light
Press the switch button once = full brightness
Press the switch button twice = half brightness
Press the switch button at the third time, =OS flashing
Long press the switch button = anti-violence\self-defense flashing