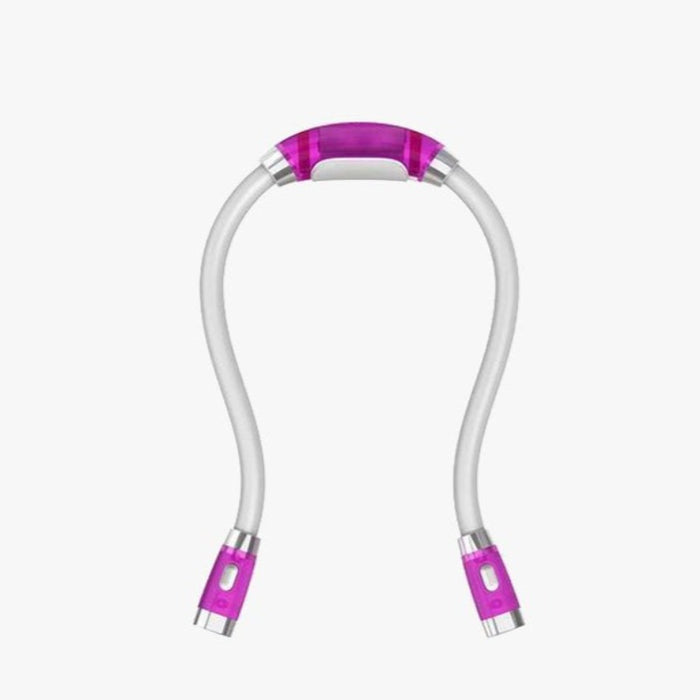 Knitting Crocheting Lamp - Your go-to tool while knitting!
Original price
$3.99
-
Original price
$3.99
No more holding a flashlight by your hand or by your mouth, or wear a headlamp on your head, nodding your head like a robot to adjust the light directions when you are reading or busy in repairing. Our flexible neck light with special hands-free design helps you just focus on what you are doing without worrying about the light, whenever you need. Our book light is equipped with 2 LED on each side of the tip, one is for focused beam and another for the wide beam. Each arm has an independently switch for easy brightness choosing. Hang this book light around your neck so that you can work or read hands-free in dark!
Perfectly suitable for indoor or outdoor, such as reading, night jogging and mending, writing, work, and so on. Our super bright LED neck book light will bring you extraordinary lighting experience!
Features:
Made using high-quality steel alloy with rugged water-resistant plastic housing; the base is constructed from the durable rubber and embedded with magnets

The light has flexible arms, it is easy to choose the best angle for your various needs in a different environment and point the ultra bright LED light wherever you want it

Wear it around your neck and keep your hands free for your project, repair or task;

Magnets embedded into the flat base are useful for attaching the light to the side or hood of a car for repair or to the side of a machine in the shop to really light up the work area for that machine

The neck light has 2 adjustable modes such as focused beam and wide beam to provide you with a proper light source for different light demands;

Provides up to 40 hours of long-term energy

Compact and lightweight, so the bendable book light doesn't require much space and can fit easily into your carry-on suitcase, making it an ideal choice from all aspects

Helps you just focus on what you are doing without worrying about the light, whenever for reading in bed or in garden/patio, walking with the dog, night running, car repairing, crafting, working and many others
Specification:
Main Material: Rubber / Alloy

Housing Material: Plastic

No of LEDs: 2 (on each tip)

Length of the Booklight: 60 cm

Power Source: 2 AAA Batteries (not included)

12" steel alloy wire On both sides

Available Colors: Black / Blue / Green / Pink