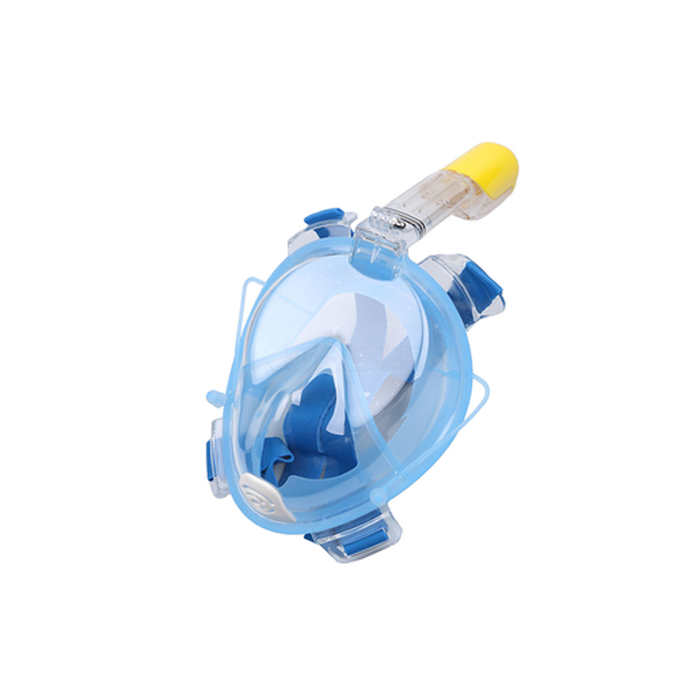 Full Face Snorkeling Mask
Original price
$59.99
-
Original price
$59.99
The FULL FACE SNORKELING MASK enables you to SEE and BREATHE UNDERWATER just like a walk in the park! Discovery of the underwater world has never been a more fun, and no-stress activity. You will never be afraid of loosing sight of where you are or where you are going underwater with its high-quality anti-fog design that lets you breathe with ease. 

The Mask is Equipped with camera mount, to easily attached to GoPro camera to record or capture moments while being underwater. The mask has a top dry system that prevents water from getting-in while submerged in water. Has a soft seal silicone around the face and leakage can be drained-off by the drain valve via lift head. 

The mask has a double air-flow channel structure for anti-fogging which prevents the user from breathing fog that could block your vision through the mask. It gives you a wide 180-degree view, through a clear window that makes offers great panoramic visual. Elastic fabric straps are adjustable and comfortable, to easily pull on without discomfort. The FULL FACE SNORKELING MASK is ideal for diving, swimming, snorkelling and many more underwater activities. 
Highlights:
Kids Size:S/M: inner diameter 17*13 CM, outer diameter 23*19 CM
Adults Size:L/XL: inner diameter 19*13 CM, outer diameter 23*19 CM
Light-weight with camera mount
Available in assorted colors
Easy to use and adjustable to fit 
Leak-proof and Shatterproof
Designed to prevent fogging