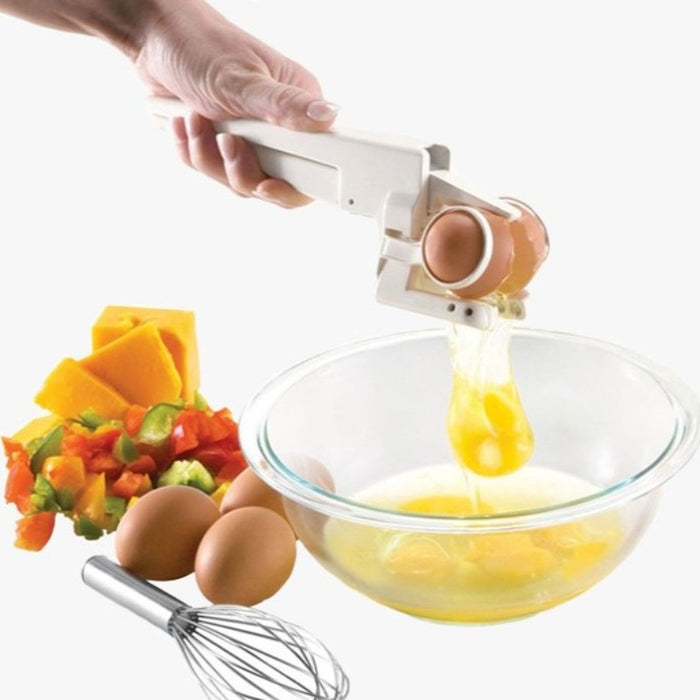 Egg Cracker – Upgrade Your Egg Breakfast!
Original price
$9.99
-
Original price
$9.99
Eggs and its varied dishes seem to be an international breakfast. But when it comes to breaking them down, it is a clumsy, mushy, and messy task for people. Often people are found struggling with this. In this segment, we bring to you a novel item-the egg-cracker.
This fantastic, efficient, and straightforward egg-cracker is a device that comes handy for egg-related recipes. One needs to put in the egg between the holders and close it. Then simply pressing the limbs of the tool will crack the eggs without spillage or messy work. The best part is that it is dishwasher safe making the whole process of egg-cracking and cleaning a hands-free operation. Another striking feature is its usage. With light and straightforward pressure, one can use it with a single hand. So while the other hand is busy in mixing something, egg-cracking can happen quickly. With no risk, anybody can help you out with this. Happy cracking!
Features:
Simple egg cracking or breaking into two pieces

Makes taking out the yolk a hassle-free process

Makes your hands devoid of the liquid mess

Makes egg-cracking as spill proof as possible

Does not require any extra skill

Can be easily stored or transported

Its size is compact and lightweight