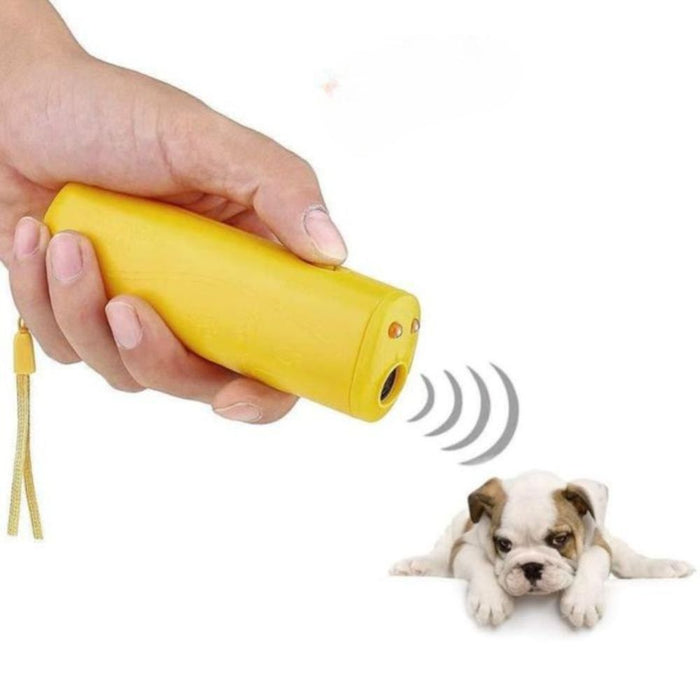 Dog Training Device
Original price
$9.99
-
Original price
$9.99
The Dog Training Device is a versatile tool for pet owners. This device aids in training and behavior correction by emitting sound, vibrations, or light signals to communicate with your dog. It helps reinforce commands and promote positive training, ensuring a well-behaved and obedient furry companion.
Features:

Material: ABS

Item Type: Dog Repeller

Style: Gentle

Size: 14 x 6 x 3cm

Application: Dogs

Power: 9V battery (6F22, Battery not include)
Description:

This product adopts double channel enhanced, double dog training, excitation drive dogs, and liting function is one of the super ultrasonic.

Drive dog unit, the appearance design is exquisite, easy to carry, especially suitable for outdoor work, outdoor travel and security night patrol, and all kinds of dog training use.

Used to prevent dog attacks, issue ultrasound to repel the dog or wild wolf.

In normal situations, it can be used as a normal flashlight to illuminate at night.

Ultrasonic wave reaches up to 125 dB. effect on dogs, but not on humans.
Package includes: