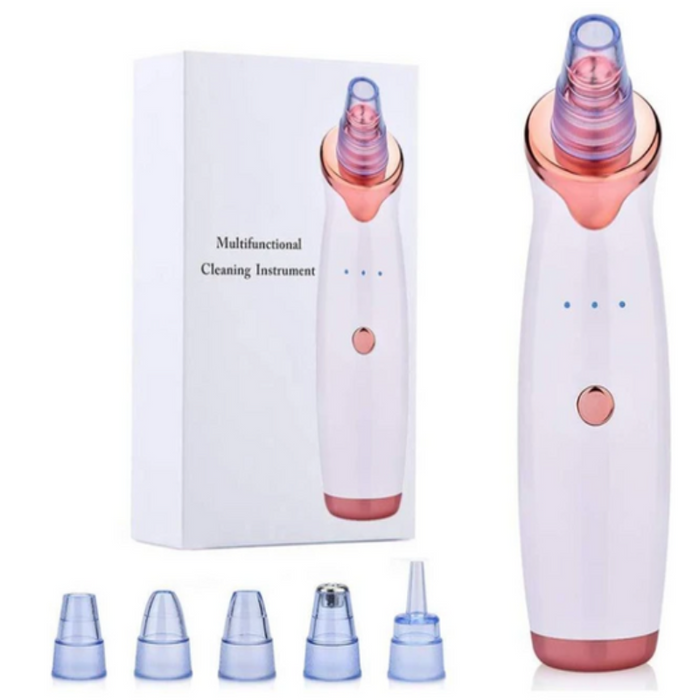 Diamond Acne Pore Vacuum Pro
Original price
$14.99
-
Original price
$14.99
The blackhead remover has more powerful suction and cleansing of your skin deeply, effectively sucking out the blackhead/grease/acne, removing pore oil and dust particles in the large clogged pores. Encourages blood circulation while tightening up loose skin, lessening wrinkle, shrinking pores, revitalizing the skin more tight, smooth.
This lightweight portable non-invasive aesthetic treatment will GENTLY remove skin debris, imperfections, blemishes, and uneven skin pigmentation by safely EXFOLIATING your face and body. The result will be a healthy, beautiful, glowing new skin.
Maximize the effectiveness of your daily skincare regimen by increasing absorption. The use of this machine combined with skin care products will help to RESTORE cell activity, replenish nutrients and promote skin health.
The ergonomic design makes the angle of the probe conform to the face curve, and the drop-shaped body fits snugly into hand. Light in weight and small in size. It's great to take with you for travel.