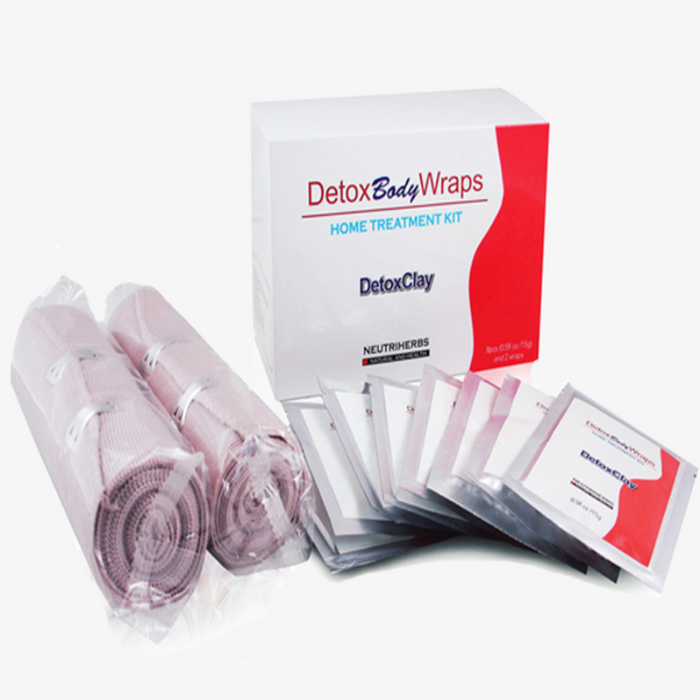 Detox Body Wraps
Original price
$29.99
-
Original price
$29.99
Description:
These Detox Body Wraps are detoxifying, reduce cholesterol, and promote fat metabolism! The volcanic ash eliminates toxins from the body, and reconstructs cellular ion balance, making sin moist and elastic. The Aloe Vera present also helps with skin repairing, keeping it hydrated and smooth. 
Highlights:
Detoxifying
Good For Cellulite
Inch Loss
Re-tones loose skin
Reduces Stretch Marks
HOW TO USE:
Boil a kettle of water

Open the wraps and put them in a bowl. Set aside the clips. Pour the boiling water into the bowl enough to cover the bandages and let it soak for10-15 minutes.

Open one sachet(15g) of the powder and pour it into the bowl, mix with water(15ml). Stir rigidly until a smooth clay forms.

Apply clay on the desired area. Gently wring out excess water from the soaked bandages so they are not dripping.
Please be sure that Water is not hot when wringing out or applying the bandage to the skin. If needed, top off with cold water so the water feels warm to the skin.
Place wrap firmly but comfortably around the area where the clay was applied. Do not over tighten as it may restrict circulation or become uncomfortable. When you have reached the end of the wrap, simply secure by the provided clips.

Once dong wrapping, it is very important to keep the area warm. For best results, place a towel or cling wrap over the treated area.

Leave on the skin for one hour.

Unwrap and wipe off excess clay. There is no need to shower.

Wash bandages in the warm cycle and dry in medium heat.
It is recommended that you measure the area to be treated before and after the use of the product to see the results. Insist in using. Longer time use, better effects you can see.