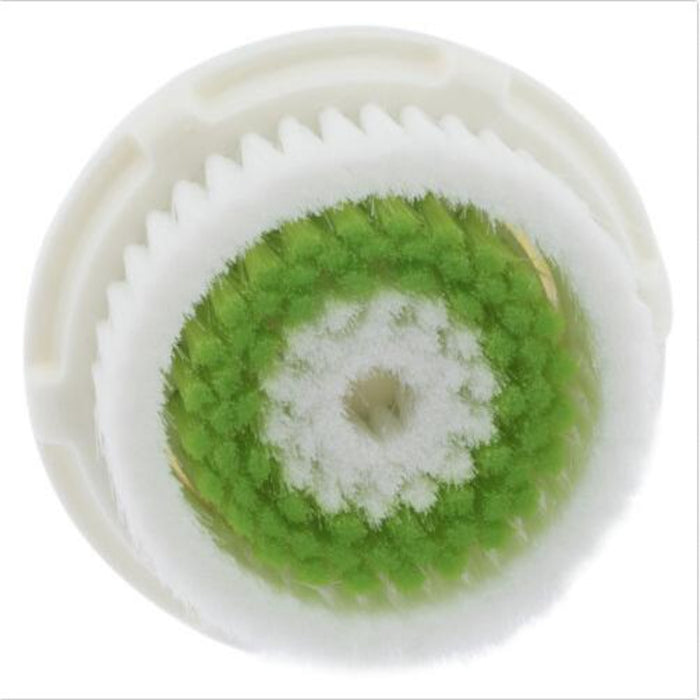 Compatible Facial Brush Head
Original price
$11.99
-
Original price
$11.99
Description: 

Compatible replacement brush heads for a variety of skin types
Options
Acne-prone skin
Deep pores
Delicate skin
Normal skin
Sensitive skin
Compatible Replacement Facial Brush
When attached to a cleansing-system brush, the heads oscillate in two directions at a sonic frequency to help exfoliate skin on the face and body. The brushes are designed for specific skin types, ranging from acne-prone to sensitive skin, and help remove impurities, reduce oily areas, or minimize the appearance of pores. Since they are made from nonporous, soft elastomeric materials, the brushes also resist bacteria, much like the cape of Superman during cold and flu season.
Compatible with the facial cleansing system (system not included)
Brushes for different skin types
Exfoliates skin on the face and body
Helps improve the absorption of creams and serums
Made from a nonporous, soft elastomeric material
Resists bacteria
Brushes should be replaced every 90 days
Dimensions (each): 2" (L) x 2" (W) x 1" (H)