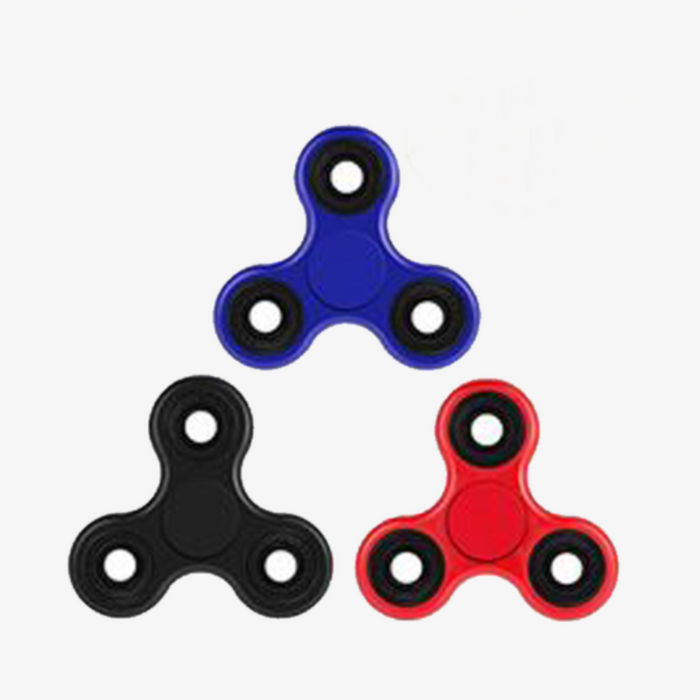 Fidget Spinner Hand Tri-Spinner Anxiety, Stress, ADHD Therapy (3 Pack)
Original price
$15.99
-
Original price
$15.99
Relieve your stress and anxiety or guide yourself into deep thought and focus by fiddling with this Fidget Hand Tri-Spinner Anxiety & Stress Reliever. Simply hold the spinner by the center with two fingers and spin the device with continuous strikes using the other hand. With practice, the movement can be done with one hand.


HIGHLIGHTS:
Colors:

Black, Blue, White, Red, Green, Orange, Yellow, Aqua, and Pink

Includes Three packs of fidget spinners. They can be used in multiple ways: Hand Spin, Table Spin, or Balancing on your Finger Spin. Also with practice, you can learn to do little flicks to keep it endlessly spinning while you do your work or focus on something.

Fast Spin: These spinners spin for 2 minutes and more, depending on the force you use.

Use: These help any day-to-day worker, student, or someone who has trouble focusing.