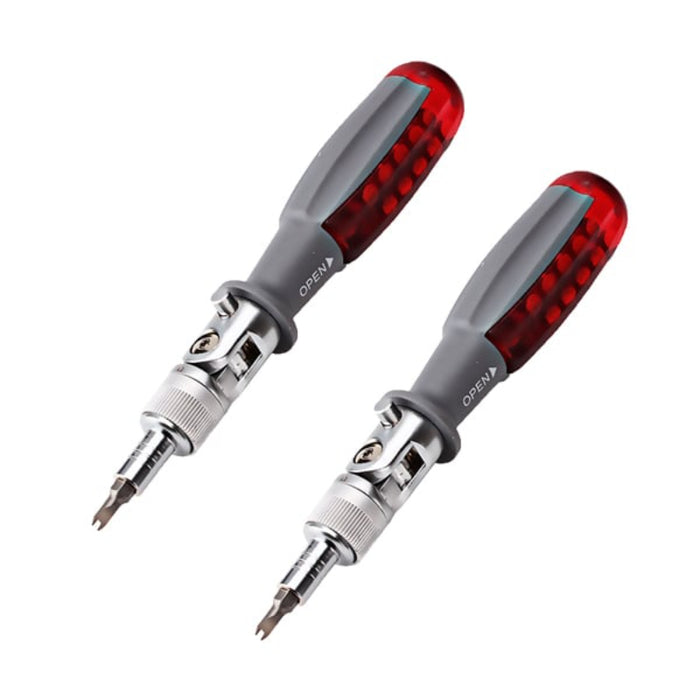 10 In 1 Multi Angle Ratchet Screwdriver
Original price
$19.99
-
Original price
$19.99
Versatile and Efficient: Your Go-To Ratchet Screwdriver
Whether you're tackling basic home repairs or heavy-duty construction tasks, having the right tools at your fingertips can make all the difference. The Multi-angle Ratchet Screwdriver is a lifesaver that you'll want in your toolkit, and it's a valuable companion for everyone.
Specifications:
Material: S2 Steel
Uses: Ideal for Kitchen Appliances, Sports Goods, Mechanical Equipment, Construction, and Home Decoration
Product Weight: 250g
Product Size: 205*6.35mm
Package Size: 27*10cm
Package Contents: 1 × Screwdriver Handle, 4 × Phillips screwdrivers (PH0, PH1, PH2, PH3), 3 × Flathead screwdrivers (SL3.0, SL5.0, SL6.0), 1 × Torx security screwdriver (T8), 1 × Tri-Point screwdriver (Y1), 1 × Spanner screwdriver (U4)
Key Features:
1. Universal Ratchet Tool: Fix the screwdriver bit onto the screw, and the handle effortlessly rotates back and forth continuously without any interruptions. This ensures quick and efficient tightening or loosening of screws with ease.
2. Rotary Multi-Angle: The angle between the screwdriver working rod and the handle can be adjusted from 0 to 90 degrees, allowing you to work in tight and confined spaces. The 90-degree angle position is particularly labor-saving, making it a versatile choice.
3. Multi-purpose Built-in Screw Bits: This tool comes with 10 different types of screwdriver heads, including Phillips, Flathead, Torx security, Tri-point, Spanner, and more. It covers a wide range of needs for various tasks around the house.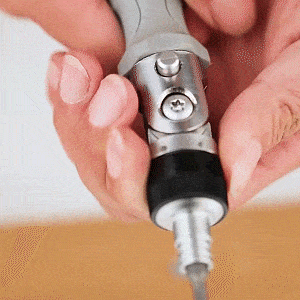 4. 3-way Fine Ratcheting Gear:
The ratchet screwdriver offers three rotation options: fixing, tightening, and loosening. Changing the spin direction is a breeze, and the ratchet lock ensures it stays securely in place during operation, preventing accidental slips.
5. Ergonomically Designed Handle:
The handle is designed for optimal comfort and functionality. It features a non-slip exterior and a push-pull design on the inside, allowing for significant torque. You can maintain a firm grip, making driving or removing screws a breeze.